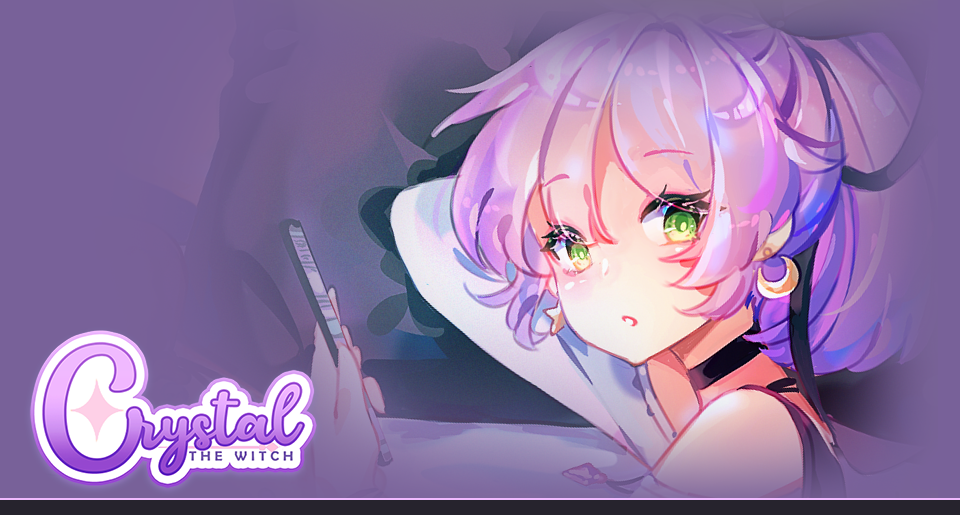 Crystal the Witch
Spanish & Russian Translation Update
---
Hi everyone!
Crystal the Witch has been updated. This release brings support for Spanish and Russian translations. You can change the language in the settings menu.
These fan translations have been officially included after working with the translators to get them in the game, a big thank you to those that have spent the time to translate Crystal the Witch!

v2.3/203
Spanish Translation added.
Russian Translation added.
Small grammatical and miscellaneous fixes.
Audio converted to ogg vorbis format.

Spanish localization provided by:
Beatriz Carmona Derqui
Inés Salcedo Campos
María Palomares Tari
Eduardo Ramírez Domínguez

Russian translation provided by the Unkenbro team:
FreakinSn
Joe
Chuya
nik9819
Dmit
Deer

Files
Crystal The Witch - Windows
99 MB
Jul 06, 2021
Crystal The Witch - Android
99 MB
Jul 06, 2021
Crystal The Witch - Linux
89 MB
Jul 06, 2021
Crystal The Witch - Mac
82 MB
Jul 06, 2021